Meet Our Pastor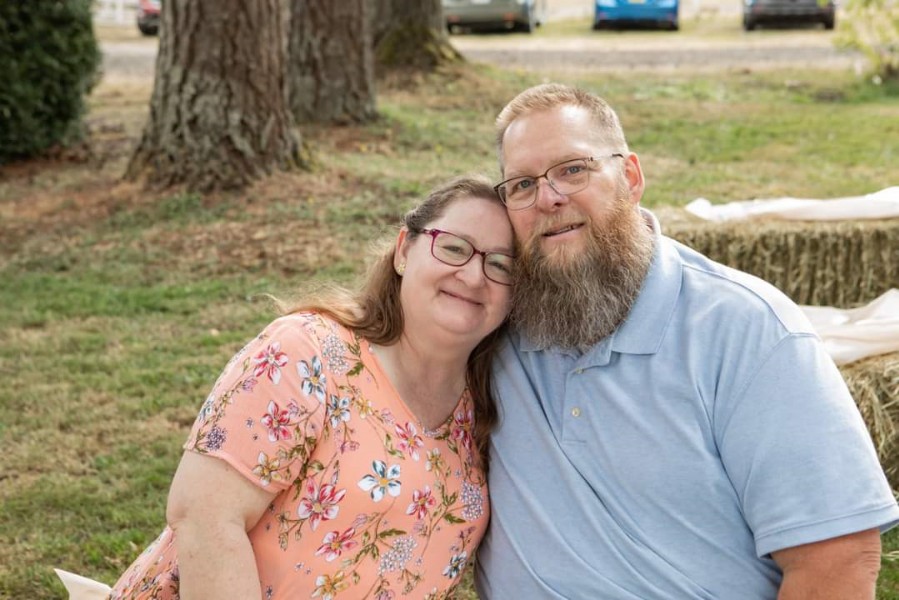 Pastor John has been our Pastor since December, 2012. He has been involved in ministry (part time and full time) since he was 16 years old. He has pastored churches in Missouri, as well as Alaska. He has also served churches as: Youth Minister, Education Minister, and Associate Pastor. He has also taught in Christian Schools. Pastor John has a deep love for the Word of God, and a passion for personal discipleship.
Like many of you, Pastor John has walked through times of personal struggles, broken relationships, and has experienced critical and hurtful people. He is just another example of God choosing to use the broken people of this world as a vessel of His glory. Pastor John knows that he is flawed and imperfect, and will often use personal experiences to show how God's love, mercy, grace, and forgiveness has changed his life, and can change yours.
Pastor John and his wife Cindy have five children: Ian lives in Tulsa, OK; Tory, her husband Justin, and their two kids (Aiden and Paeton) live in North Pole, AK; Bryan and his wife Mackenzie live in Castle Rock, CO; LeAnne and her husband Dylan live in Rochester, WA; and Katie lives in Fairbanks, AK. However, the unofficial head of their house is Opie, their pit-boxer!
Pastor John loves football and is a life-long, die-hard fan of the Kansas City Chiefs (You really need to see his office!) He endured the several torturous decades of watching them lose, lose, and then lose some more and was overjoyed to watch them win the Super Bowl for the first time in 50 years (which he remembers watching with his grandfather). John enjoys a wide range of activities, from working puzzles with his wife, cross-stitching, most any show about Bigfoot, mowing the yard, and playing with Opie. He enjoys reading mysteries, church history, theology, and almost anything having to do with discipleship and church growth. He even enjoys listening to 70's & 80's rock bands like Journey, REO Speedwagon, the Little River Band and Kiss.
Pastor John believes in the importance of personal relationships, and we hope that you will get the chance to get to know him and Cindy. You will find a man that is seeking the heart and the guidance of God. You will also find him to be a pastor who will stand beside you, and one who will challenge you to become the person that God has created and called you to be.