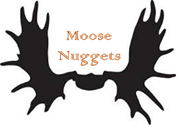 Friday, January 11, 2019 What's In a Name?
Let's start with some information for all of us self-proclaimed nerds! Etymology is the study of the origin of words and how their meanings have changed over the decades and centuries. Onomastics is the study of the history and the origin of proper names, especially personal names. All of us have a name. In fact, most of us have at least three! For example, my full name is Johnny Miller Bills. The name Johnny means confident and fearless. The name Miller means a grinder of grain. The name Bills means sword. So, one could make the case that my name means: a confident and fearless grinder of grain who yields a sword. Pretty cool!
My father died on Thanksgiving Day in 1970 when I was almost eight years old, and I can count on one hand the number of times that I actually remember seeing my father. I actually remember the first time that I "met" my father. Don't get me wrong, I was blessed to have my Grandfather (mom's dad) in my life, but that never stopped me from wanting to know more about my father. I grew up jealous of my friends getting to go camping and fishing with their dads. I was envious of them getting to play catch with their dads. Growing up, I often found myself wondering if my father would be proud of me, or if he even loved me. A couple of years ago God gifted me with the blessing of reconnecting with some of my dad's family, after thirty-five years, and this past summer my wife and I got to have a family reunion with many of my cousins, a couple of my Aunts, and the last living sibling of my father. I have to admit that growing up I was more proud of my middle name of Miller than I was of l my surname of Bills. Meeting dad's side of my family allowed me to gain a better understanding of my father, but it also gave me a new sense of pride in my surname!
Because I did not grow up with an earthly father, it was hard for me to relate to my Heavenly Father. Growing up, I would inwardly cringe when my Sunday School teachers would tell us that our Heavenly Father loves us, or cares for us, or provides for us, and that He would never leave us…just like our earthly father. My earthly father did none of those things. I wasn't sure that he loved me. I associated caring with being there, and my earthly father was simply never there. My earthly father sure didn't provide for us. I can remember crying in my bed at night after being taught that My Heavenly Father would never leave me. In my young mind I rationalized that if God was like my earthly father, like my Sunday School teachers said, then He too would eventually leave me, just like my earthly father did.
If I am brutally honest with you, I have to admit that I struggled for a really long time in seeing my Heavenly Father as anything other than a distant, authoritative, and demanding being who made all these rules and then sat by, waiting for me to mess up. I also have to admit that my wrong understanding of God greatly affected by personal relationship with Him. I longed to have a relationship with Jesus. He was my Savior. He was my forever friend. But I couldn't begin to understand the heart of my Heavenly Father, until I began to understand His names.
Just like my name means, a confident and fearless grinder of grain who yields a sword, the many Biblical names of God give us great insight into who God is. These names reveal to us the very character of God.
Over the next several weeks I want to share with you some of the Biblical names of God, what they mean, and how they impact our relationship with God and our daily walk with Him. I hope that you will join me in this journey. I also hope that you will take the time to let me know what you think. You can comment below, or you can email me at moosecreekbaptist@gmail.com. I look forward to hearing from you. ~Pastor John