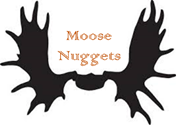 The Names of God: Abba Father
For I am persuaded, that neither death, nor life, not angels, not principalities, nor powers, nor things present, nor things to come, nor height, nor depth, nor any other creature, shall be able to separate us from the love of God, which in Christ Jesus our Lord. (Romans 8:38-39)
When my kids were growing up I constantly reminded them that they could always come to me, no matter what. I tried to assure them that there was no circumstance or situation that would cause me to stop loving them. They knew that no matter what, I would be there to love, support, comfort, and encourage them. They also knew that I would hold them accountable for their actions, and that my love for them would not, and could not, remove the consequences of those actions. Romans 8:38-39 is a great reminder that our God loves us, and that often times He loves us in spite of our actions.
Being a child of God (accepting Jesus Christ as Lord and Savior) has many amazing and undeserved benefits. The moment of my salvation I am forgiven, justified, sanctified, given a new heart, made a new creation, and adopted into the family of the Most High God. Perhaps the most astonishing result of salvation is being able to talk with my God. No matter what is going on in my life, I know that I can approach the very throne of God. There is no hurt, fear, concern, or worry that I can't take to my Heavenly Father. There is no obstacle, situation, or circumstance that is too big, or too small, for me to take to my Heavenly Father. The most amazing thing? I get to call my God "daddy".
My children all have their own name of endearment for me. From a very young age, my oldest started calling me "Mawdy", a combination of "my" and "daddy". My son called me "Daddio". My middle girl called me "Ada". My youngest called me "Pops". When they were little they would call me by their special name in those moments when they were scared, hurt, overwhelmed, or when they needed to have a serious discussion. My kids are all grown now and almost always refer to me simply as dad, but on those rare occasions when one of them calls me and addresses me by their special name, I know that they are coming to me with a hurt, or a fear, or some serious concern in their lives. Abba is that word for us as Believers.
Abba Father is one of the most significant names of God in understanding how he relates to His people. Abba is a translation of an Aramaic word that that was used in the everyday language of children as a term of endearment when speaking to their father. It's a term of warm affection. It's a term of intimacy. It's a term showing the respect of a child for his or her father. It our language, it would be akin to calling our father, "daddy". Abba is a name of God that is rich with meaning and implications for our daily lives.
The word Abba is only found three times in God's Word. Abba is always followed by the word Father, and all three are in the context of prayer.
Matthew 6:9 Pray, then, in this way: Our Father who art in heaven, hallowed by Thy name.
Mark 14:36 And He was saying, Abba! Father! All things are possible for Thee; remove this cup from Me; yet not what I will, but what Thou wilt.
Romans 8:15 For you have not received a spirit of slavery leading to fear again, but you have received a spirit of adoption as sons by which we cry out, Abba! Father!
To those that don't have an earthly father in their lives, or to those who don't have a good relationship with their earthly father, the word father can be one that is full of sorrow, and more often than not it does not convey pleasant thoughts. The idea that God is our Father, our Abba, can sometimes be a difficult concept to grasp, even for those who have enjoyed a wonderful relationship with their earthly father. But it helps us to understand the relationship that God desires to have with each of us.
Over the next several weeks I'll continue to share with you some of the Biblical names of God, what they mean, and how they impact our relationship with God and our daily walk with Him. I hope that you will join me in this journey. I also hope that you will take the time to let me know what you think. You can comment below, or you can email me at moosecreekbaptist@gmail.com. I look forward to hearing from you.