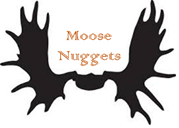 Friday, April 12
The Names of God: El Chuwl
I really enjoy learning about the names of God. They help me to better understand not only who He is, but how intimately He loves me. Jehovah Yireh reminds me that my God will provide for my needs. Jehovah Shalom reminds me that my God in my peace. Elohay Selichot reminds me that My God forgives. Elohay Yishi reminds me that My God is my salvation. El HaNe'eman reminds me that My God is always faithful.
This month we look at El Chuwl which means, "the God who gave you birth". This name for God comes primarily from two Old Testament passages. El Chuwl reminds me that My God has known me, and has created me for a specific purpose and plan. My God has known me since before I was a glimmer in my mother's eye.
Isaiah 43:1-3
But now, thus says the Lord, your Creator, O Jacob, and He who formed you, O Israel, "Do not fear, for I have redeemed you; I have called you by name; you are Mine!"
God created you. God formed you. He knows you by name, and He provided the only way by which you can be redeemed. God has a very special plan for you life and if you will walk in His plan, you will be amazed at how He will use you.
Psalm 139:13-14
For You formed my inward parts; You wove me in my mother's womb. I will give thanks to You, for I am fearfully and wonderfully made; wonderful are Your works, and my soul knows it very well.
You need to catch this. God formed your inward parts. God wove you together while you were still in your mother's womb. I know that this is not politically correct, but I would much rather be right in the eyes of God, than right in the eyes of man. Psalm 139:13-14, as well as several other Scriptures, very clearly teaches that we were alive in our mother's womb. There is no doubt in my heart and in my mind that abortion is the act of ending the life of another.
You are fearfully and wonderfully made. You are a masterpiece creation by the Creator of all that is. The very One who spoke creation into being, took the time to make you unique and special, with all your talents, and all your abilities, and with all that goes together to make you exactly who you are.
God knows every single detail about you. He knows the number of hairs on your head. He knows the number of freckles you have. He know how many wrinkles and how many laugh lines you have. When God put you together, He put together a one of a kind, completely unique individual. Nothing about you is a shock or surprise to God. Your story is unique, and God wants to use your story for His glory. God loves you, and God cares for you. In fact, God knew you even before you took your first breath!
We live in an upside-down, inside-out world that seems to be changing month-by-month, if not day-by-day. Right is no-longer right. Truth is no-longer truth. Everything appears to be changing (not necessarily for the good!), and people are left grasping for stability. Stability is always found in God. God alone is from eternity past to eternity future. God alone is never changing. God alone is our hope, our peace, our fortress, our joy, and our strength. His Word endures forever. He is our El Chuwl.
God created you with a purpose, and He will take care of you! God created you, and God will stand with you in good times and in bad times. I urge you to seek out God's plan for your life, and then follow it.
I hope that you are enjoying learning more about God by looking at some of His names. I hope that you will continue to join with me in this journey. I also hope that you will take the time to let me know what you think. You can comment below, or you can email me at moosecreekbaptist@gmail.com. I look forward to hearing from you.